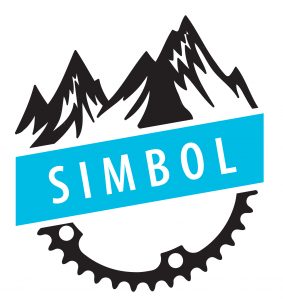 Public/ Media Relations –"Public relations i
s defined as a strategic communication process that builds mutually beneficial relationships between organizations and their public." Media Relations is "working with media for the purpose of informing the public of an organization's mission, policies and practices in a positive, consistent and credible manner." At SIMBOL we excel at both, and we understand how to be powerful storytellers to both sides. We'll craft the message that is spot-on for your audience, and we'll get it out to the most powerful influencers across endemic and non-endemic publications.
Events – No form of PR is more powerful than a well-executed experiential event.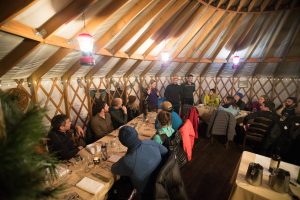 We'll come up with new ways to showcase your brand and products at industry trade shows, press events and consumer events. Whether it's a full-blown media adventure in some far-off locale, meeting with media at a major event like Outdoor Retailer or Interbike, or a cozy happy hour with a few journalist friends, we know how to best organize these key relationship-building opportunities. And since we're already friendly with so many of them, and our names are so well-respected, we have no trouble getting the best editors in the business to attend. If budget is a serious issue here, no worries — we can get super creative to help defray or eliminate associated costs to make it work for any budget.
Product Launches – We can arrange specific product launches to get your product the initial buzz generation it deserves, with the right influencers. We'll handle everything from planning to clean up — all you have to do is show up and have some fun. We have extensive experience with launches including event organization, content development, developing the invite list, and more. We've done these for everything from major international brands like Specialized and Trek to small, one-product startups, so we're sure we can handle yours!
Social Media – As public relations turns more and more to the social media realm,
we are ready and able to give your brand the social love it deserves through traditional promotions, as well as some clever, innovative, "guerilla" techniques. Whether it's geo-targeted ads, promotional giveaways, or just old-fashioned networking, we'll create the most intriguing and attention-grabbing content and get your story out across all the key channels.
Content Creation –
You know those stop-you-in-your-tracks magazine ads, taglines you simply can't get out of
your mind, and web pages you keep returning to? That's the level of work we've already accomplished and for which we'll always strive for your brand. Maybe all you need is a few tweaks to product blurbs. Or perhaps it's time for a full-blown web redesign. We've created content, designed ads, produced videos and laid out websites for some of the most iconic brands in the cycling and outdoor industries, and we're happy to take on your project no matter how big or small. Nothing gives us more pleasure than breathing exciting new life into some slightly dated content, or coming up with our own clever ideas from the ground up. To view more examples click HERE
Athletes/Ambassadors – Almost nothing else makes consumers say "I want that!" than seein
g inspirational pros and influencers using your product. With our long history of working, training and racing with many of the best athletes and adventurers in the world – many of whom we consider friends – we not only have the credibility and cache' to start a conversation, we have the skills and knowledge to close it. SIMBOL will make sure you've got outstanding ambassadors who have the talent, and more importantly the personality, to make your products the most coveted in their fields.